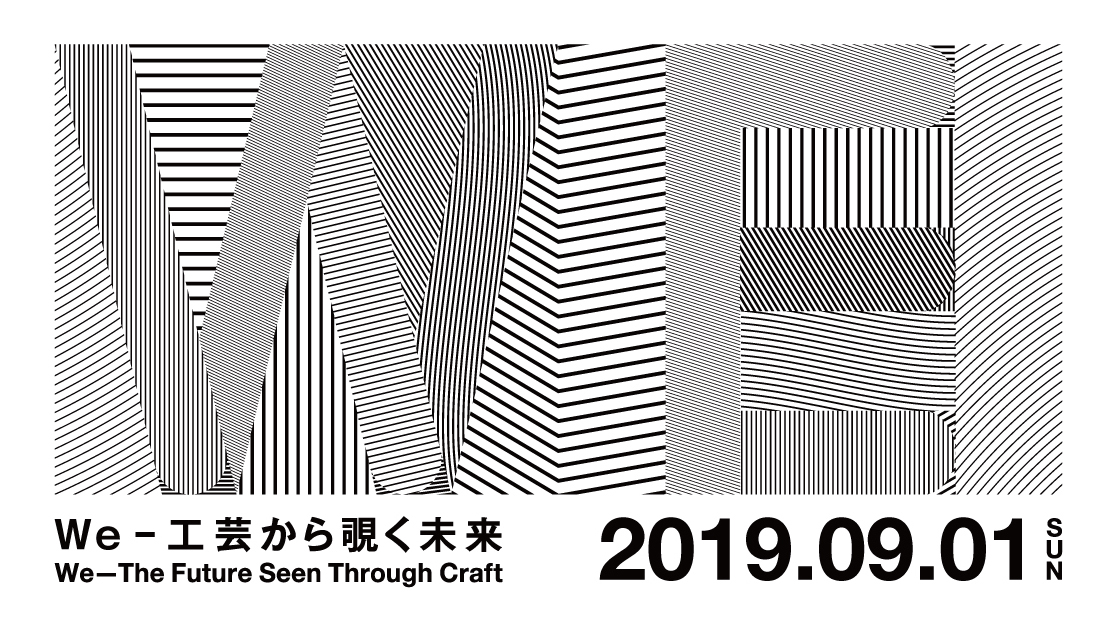 Envisioning our future through the lens of craft
Inaugural symposium hosted by the Center for Innovation in Traditional Industries at Kyoto Seika University
1 September 2019 / Kyoto International Manga Museum
We–The Future Seen Through Craft is a platform for discussion on social issues such as ethical consumption, ecology and labor conditions in the context of handcrafts. The 17 Sustainable Development Goals set by the United Nations address the challenges we face today due to human activities. Our future needs to be discussed not as a group of individual I's but as a collective we. Handcrafts are still alive and thriving in Kyoto Prefecture and the knowledge within the field of craft forms the very foundation of culture, society, economy and the natural environment. As a region known for its crafts, Kyoto has a responsibility to learn from history and initiate dialogue on the future of our society. In fiscal year 2018, Kyoto Seika University was selected for the Private University Research Branding Project by the Ministry of Education, Culture, Sports, Science and Technology (MEXT) and has since developed projects to research traditional cultural expressions in the context of a sustainable society.
http://dento.kyoto-seika.ac.jp/en/news/we/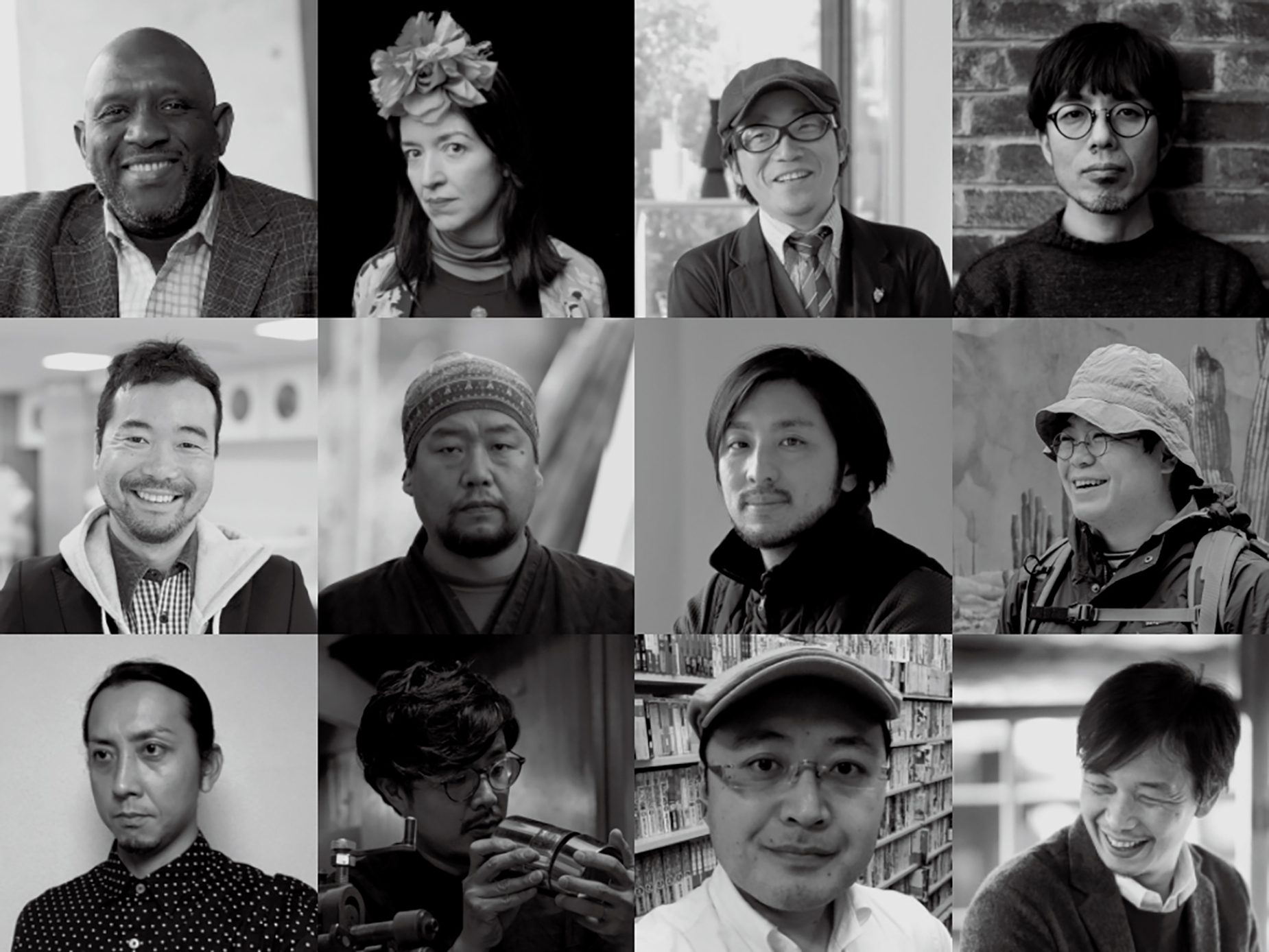 ・Program
MC: Kazuma Yoshimura (Vice President, Kyoto Seika University)
【Opening Remarks】
Oussouby Sacko (President, Kyoto Seika University)
【Part One】
Fish Skin as a Fashion Material and the Dyeing Techniques of Kyoto
Elisa Palomino (Pathway Leader, BA Fashion Print, Central Saint Martins, University of the Arts London)
Issei Matsuyama (Textile Dyer, Matsuyama Senko)
Mitsuhiro Kokita (Faculty Member, Faculty of Popular Culture, Kyoto Seika University)
Moderator: Yuji Yonehara (Director, Center for Innovation in Traditional Industries, Kyoto Seika University)
【Part Two】
For the Next 1000 Years of Handcrafts
Tsutomu Kanaya (Representative, Cement Produce Design Ltd.)
Shuji Nakagawa (Craftsman, Nakagawa Mokkougei)
Okisato Nagata (Co-founder, Te Te Te Consortium)
Takahiro Yagi (Sixth-generation Tea Caddy Maker, Kaikado)
Yuji Yonehara
Moderator: Takashi Kurata (Philosopher; Associate Professor, School of Science and Technology, Meiji University)
【Discussion】
Passing the Baton to the Future
Takashi Kurata
Yuta Nakamura (Faculty Member, Faculty of Art, Kyoto Seika University)
Yuji Yonehara
Center for Innovation in Traditional Industries, Kyoto Seika University
The Center for Innovation in Traditional Industries was established in 2017 to compile and utilize the academic resources on traditional industries cultivated by Kyoto Seika University. Located in one of the world's leading sites of craft production, the Kyoto-based center aims to build new partnerships in handcrafts across national and regional borders through research, education and public engagement.
>> http://dento.kyoto-seika.ac.jp/en/
Participation
This symposium is free to attend.
Pre-registration is required. Follow the link below for the registration form.
Registration Deadline: 26 August 2019, 17:00
*Due to the limited availability of seats, pre-registration will end once all seats are filled.
Register here >>https://forms.gle/KWdHXTt8MVbBTH1w8
Host: Center for Innovation in Traditional Industries, Kyoto Seika University
Support: Kyoto Kougei Week Executive Committee
Cooperation: Agency for Cultural Affairs, Government of Japan; Kyoto Prefecture; Kyoto City; Kyoto Chamber of Commerce and Industry
・About Kyoto Kougei Week
Establishing Kyoto as a global site for interdisciplinary exchange
Traditional culture and advanced technology exist side by side in Kyoto Prefecture. The highly refined artisanal techniques cultivated over the course of history, have melded with technology and popular culture to bring new expressions to traditional craft. As the world's leading region for craft, Kyoto Prefecture is uniquely positioned to redefine the culture of handcrafts while maintaining tradition. Kyoto Kougei Week was initiated as a platform to deepen the relationship between the many industries and universities located in Kyoto and to reexamine and express traditional culture.
The mission of Kyoto Kougei Week is to encourage discussions on traditional culture, handcraft techniques, market and distribution amongst professionals gathered in Kyoto from around the world. We have named the next generation of craft "Kougei" and hope to create spaces for future practitioners to share their experiences and learn from one another. It is not only the artisans' responsibility to inherit the cultural knowledge of handcrafts. Together with professionals working in diverse fields, we aim to critically examine Japanese Kougei, starting in Kyoto Prefecture.
During this fiscal year, Kyoto Kougei Week will organize a wide range of projects over two terms in September and February.
Information
Title
We–The Future Seen Through Craft
Date
1 September 2019 13:00-17:30 (Doors Open 12:00 noon)
Place
Kyoto International Manga Museum 1F Multipurpose Video Hall>>> Googlemap
Apply
https://forms.gle/KWdHXTt8MVbBTH1w8